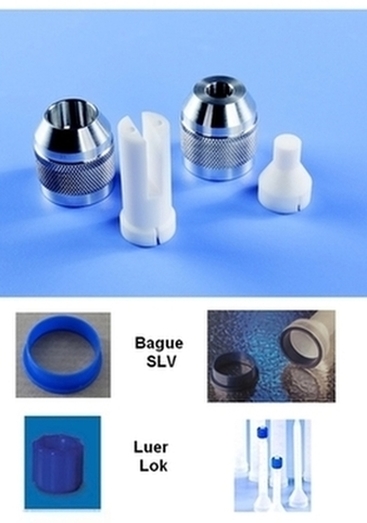 We can provide many 2k static mixer accessories; indeed we can supply the aluminum rings used to attach the static mixers / cannulas to the mixing head adaptable to our dosing machine as well as dopag machine, an ring and an luer lock:
165-36N
165-37N
165-38N
165-40N
160SLV
160HUB
 We can also a separating nose for calibration of the mixing head and a cap for the nose plug 2 holes:
You have some needs, you want to have disposable static mixers or cannulas in stock for your maintenance. Do not hesitate to contact us by phone +33(0)4 78 67 14 14 or with the form below.
Our experts are at your disposal and will contact you as soon as possible.