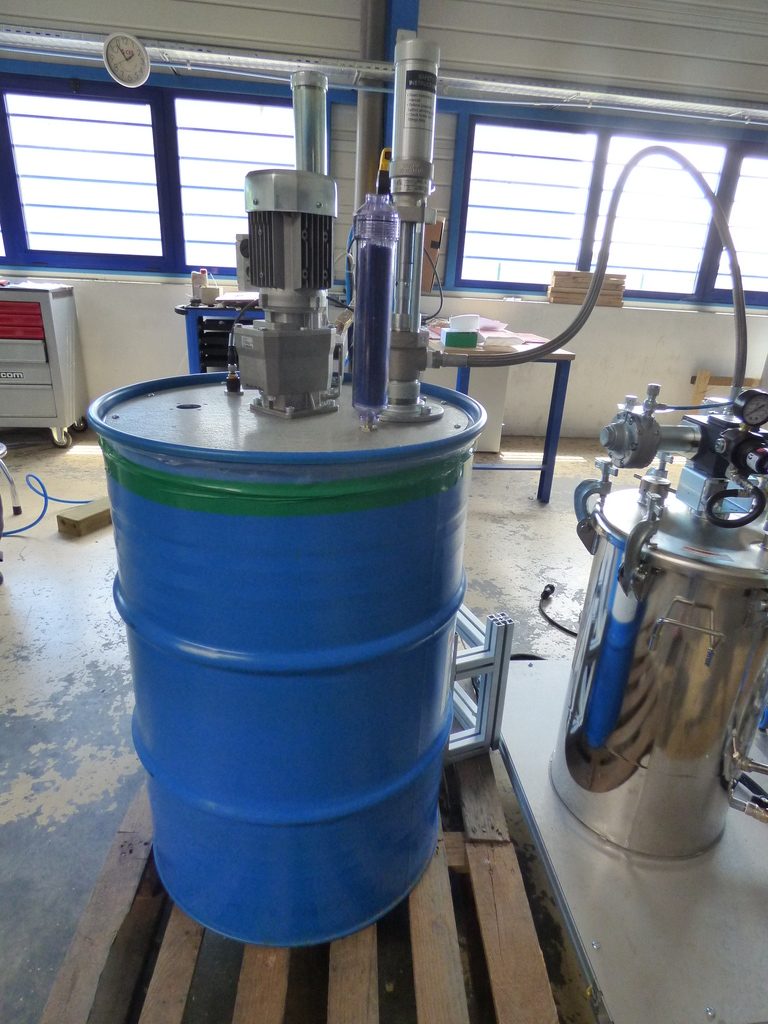 In our range we have different pumping system for 200L drum either column elevator with stirring or direct pumping.
Pumping system called "column lift" with a cover mounted on a pneumatic lift fitting on the barrels of 200 L with full opening. This system allows the automatic transfer of the product to the dosing pump includes a low level controller, an electric stirrer and a transfer pump. A thermo-regulated and controlled heating belt can be installed on this system.
Direct" pumping with a feeding pump and a low level controller
You think that one of theses systems could be adapted to your application?
Contact us by mail or with the form at the bottom of the page and discover the possibilities of our machines adaptable to your application!
CHARACTERISTICS
Adaptable to others barrel sizes – Contact us
Our experts are at your disposal and will contact you as soon as possible.