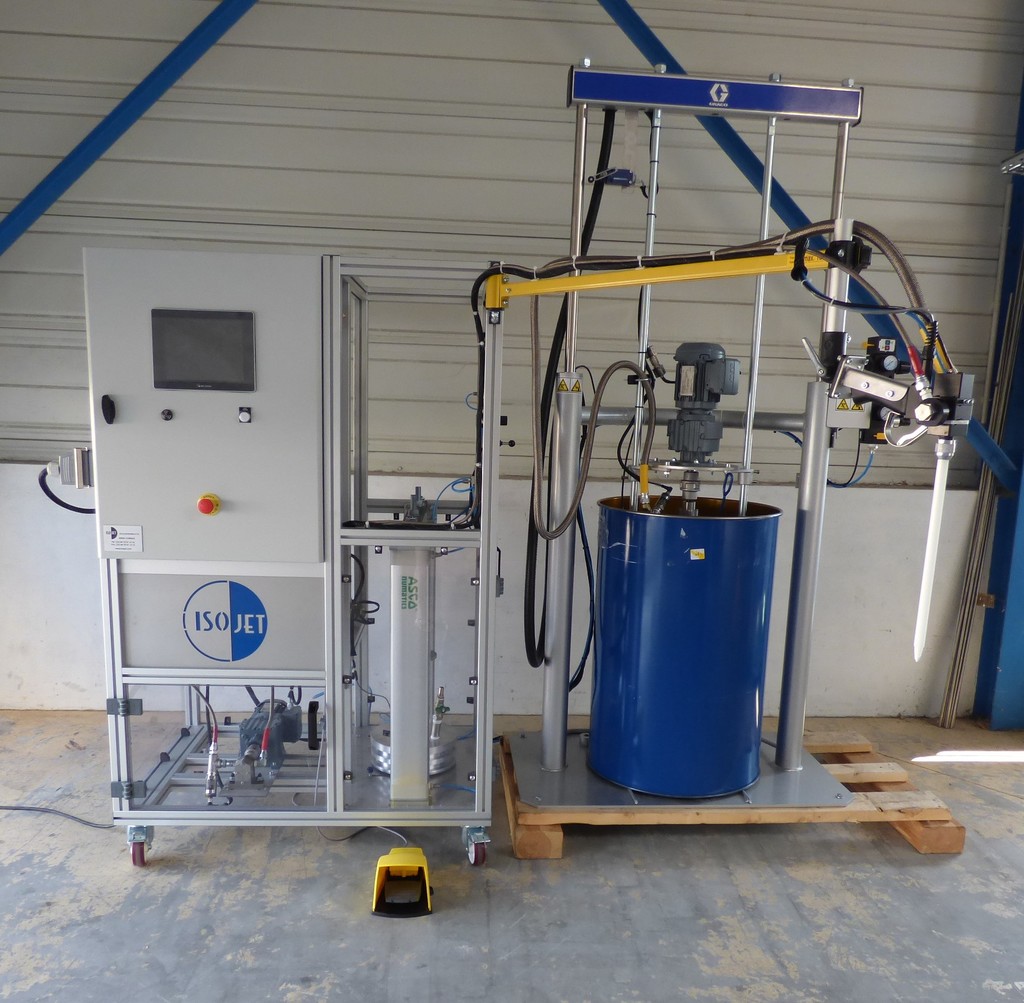 Our DPE Indus machine for bonding and sealing automotive panels is a special machine for dosing, mixing and casting bi-component resins with a high-viscosity component (70,000 to 1,000,000 mPa.s and a component with low viscosity.As with all of our dosing machines we use disposable static mixers because they have the advantage of avoiding the use of cleaning solvents and allow precise dosing to be obtained.
Perfectly suited to KÖMMERLING, HENKEL / LOCTITE, CHEMETALL or SIKA adhesives , this machine can be used to bond sandwich panels, especially in automobile transport..
This machine is equipped with the variable flow and ratio as well as an intuitive interface developed internally allowing the programming of casting recipes.
You think that this hybrid machine "preparation tank and DPE indus" could be adapted to your application?
Contact us by mail or with the form at the bottom of the page and discover the possibilities of our machines adaptable to your application!
CHARACTERISTICS
Mix ratio : 100/10 to 100/100
Viscosity resins (mPas) : 70 000 to 1 000 000 for one component and 10 to 10 000 for one component
Heating feeding plate for one component in 20 L drum and a Tank for the other component
Resins type : PU
Power supply : 230V / 400V
OPTIONS
Fixe or mobile mixing head
Heating feeding plate for a drum of 200L 
Our experts are at your disposal and will contact you as soon as possible.