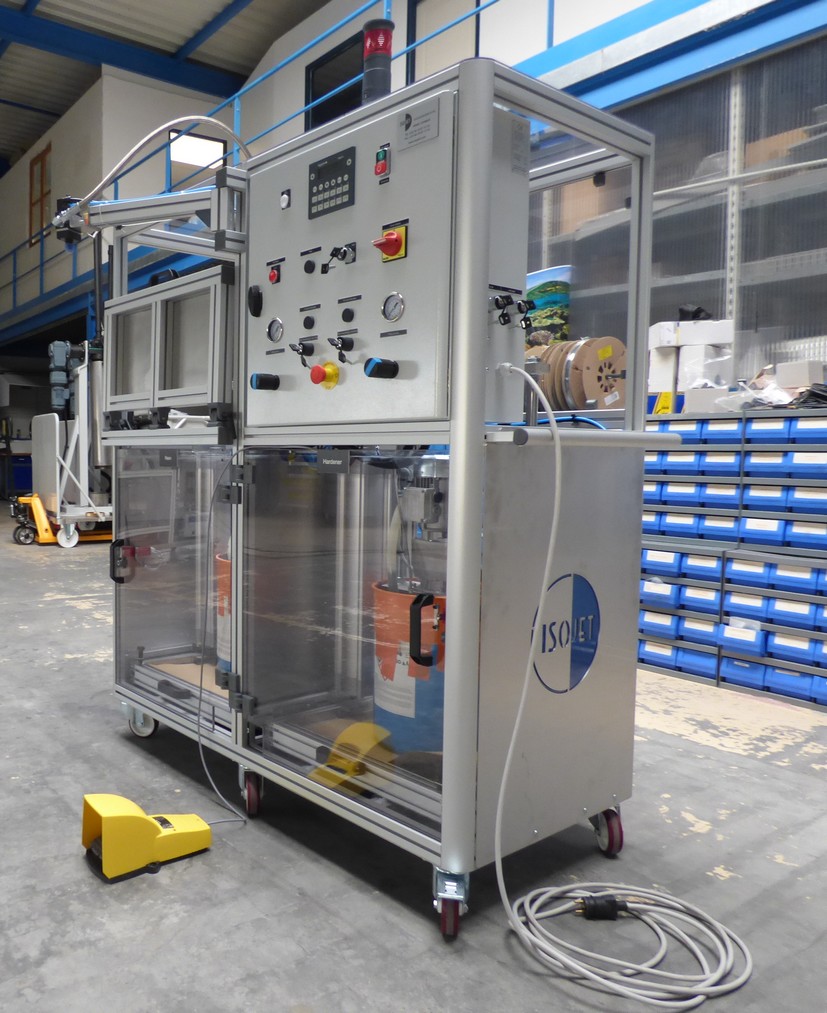 Our DPE HV machine for High viscosity resin from 70,000 mPas to more than 1,000,000 mPas and pasty two-component resins is perfectly suited for bonding and sealing applications in the industrial sector.As with all of our dosing machines we use disposable static mixers because they have the advantage of avoiding the use of cleaning solvents and allow precise dosing to be obtained.
This machine is equipped with variable flow and ratio as well as an intuitive interface developed internally, which allows the programming of casting recipes, it is the ideal machine for all industrial bonding applications;thsi machine allows to porcess of 1K or 2K resins from : KÖMMERLING, HENKEL / LOCTITE, CHEMETALL or SIKA
Whether in the automotive sector, industrial bodywork, renewable energies or aerospace, DPE HV has been supporting SMEs and large groups for many years in their industrial projects.
You think that the DPE HV could be adapted to your application?
Contact us by mail or with the form at the bottom of the page and discover the possibilities of our machines adaptable to your application!
CHARACTERISTICS
Flow rate (cc/min) : 50 to 1000 – Possible 3000 according viscosity
Mix ratio : 100/10 to 100/100
Viscosity resins (mPas) : 70,000 to 1,000,000+
Drums : from resin manufacturer : 20L/30L
Resins type : PU / EPOXY / SILICONE
Power supply : 230V / 400V
10″ Touchscreen
 
OPTIONS
200L drum
Heating parts : plates, hoses, pumps, mixing head
Fixed or mobile mixing head
Flowmeter 
Slides drawers
Drum scan 
Heating belt
Stainless trays
Data and curves recovery
Our experts are at your disposal and will contact you as soon as possible.