ISOJET Équipements machines can be used for a wide range of applications and injection processes: RTM, RIM, Infusion, VARTM, SQRTM ……Discover them below.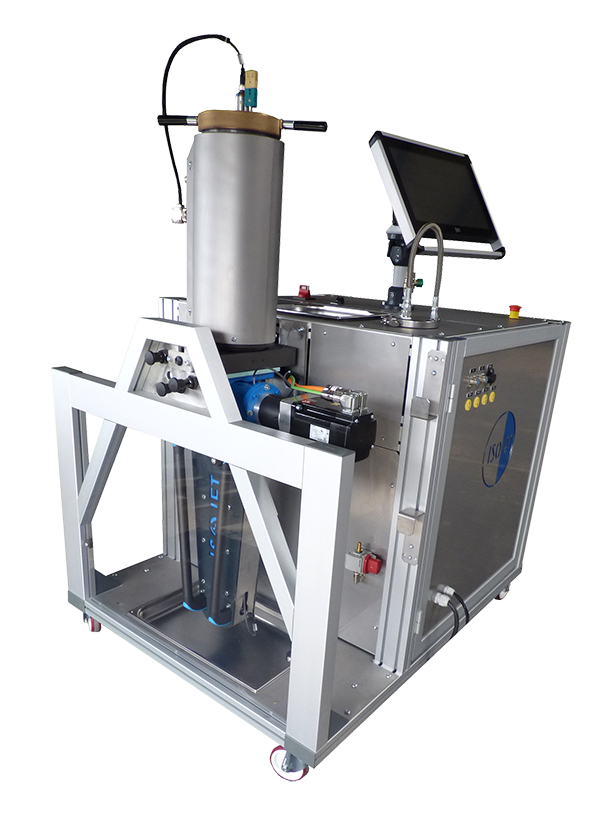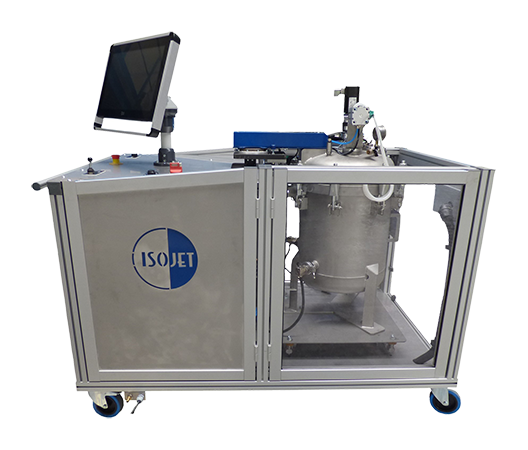 Infusion moulding, also known as Vacuum Assisted Resin Transfer Moulding (VARTM), is a modern process for processing composite materials.
These techniques (vacuum moulding without autoclave) are often used in the aerospace, automotive and marine industries to:
create strong, lightweight composite parts.
rationalise production.
reduce costs.
make composite manufacturing more accessible to a wider audience.
It involves vacuum injecting a low-viscosity resin into a stack of fabrics (glass, carbon, etc.).
The whole assembly is evacuated by a flexible membrane inside a mould. The vacuum enables the fabrics to be compacted and the process to be controlled. The resin is then introduced by vacuum suction and migrates through the laminate until the part is fully impregnated.
Isojet equipements offers RTM and infusion injection machines for resins like :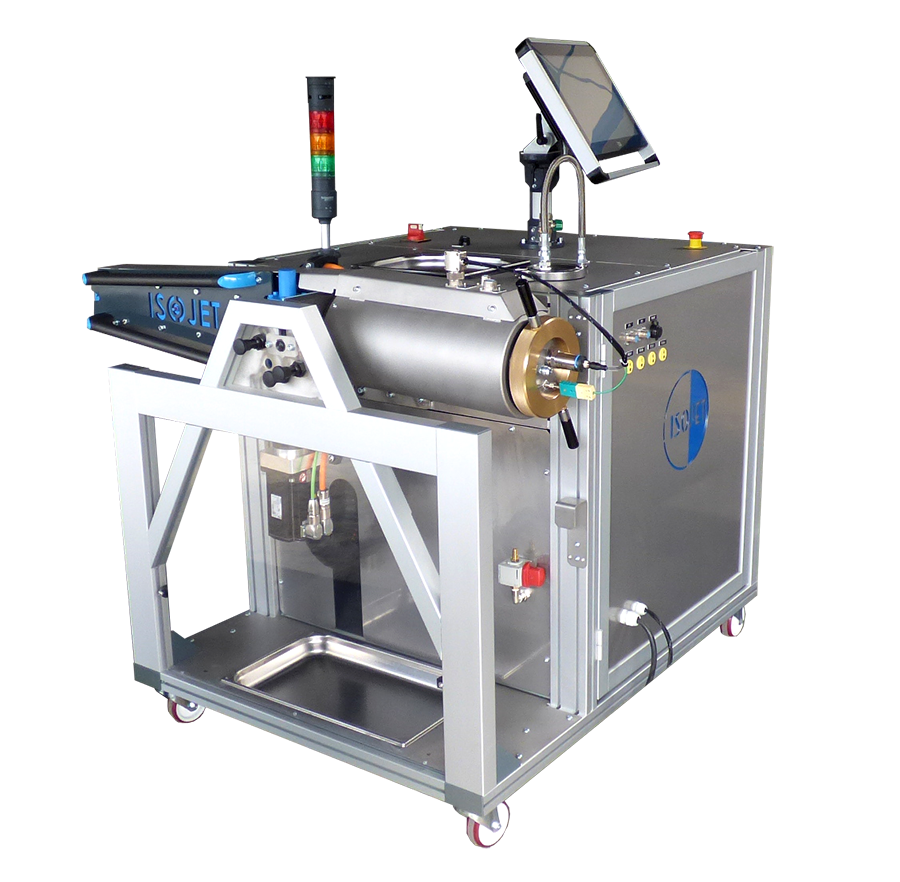 Resin Transfer Molding (RTM) is a composite manufacturing process used to produce high-performance parts by injecting resin into a closed mould containing reinforcing materials.
RTM process offers a number of advantages, including
The ability to produce complex shapes.
Minimising the presence of air voids in the finished part.
Reducing volatile organic compound (VOC) emissions.
Same Qualified Resin Transfer Moulding (SQRTM) is an advanced variant of the Resin Transfer Moulding (RTM) process used in the manufacture of composites*.
SQRTM involves the use of higher injection pressures and faster injection rates than traditional RTM. These higher pressures and speeds enable the resin reinforcement to be impregnated more quickly.
For RTM, Isojet Equipements has developed solutions such as our tank and DPE INDUS, and for SQRTM, our injection piston; all our solutions enable the following resins to be used:
HEXCEL : HexFLow® RTM 6, HexFLow® RTM230ST, HexFLow® RTM 250ST, HexFLow® RTM 6-2, HiFLow® HF610 FS, HiFLow® 1078-1.
SOLVAY CYTEC : PRISM EP 2400, PRISM EP 2410 et PR 520.
WESTLAKE : EPIKOTE®.
The important progress made in the field of adhesives (generic term for adhesives, sealants and coating) allows the assembly of almost all materials. The bonding technique has been used for several years in the manufacture of motor vehicles, railway vehicles, aeronautics and many other industries.
Bonding is a highly technical field.
In order to obtain a perfect final result and to deposate an accurate glue quantity, a mixing and injection machine seems to be important to process high viscosity products – two components (base and hardener): A and B.
Isojet Equipements offers mixing and injection machines with static mixer for Bonding and Sealing. Machines for the application of mono and bi-component adhesives or silicones: HENKEL, SIKA, KOMMERLING, CHEMETALL, WACKER, etc.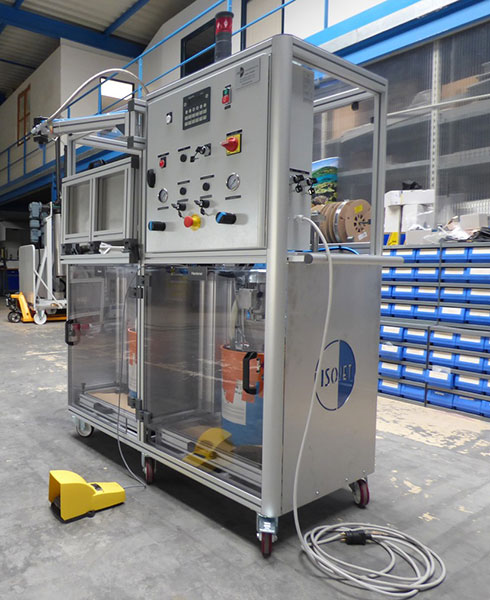 RIM &RTM injection / Encapsulation
​Reaction Injection Moulding (RIM) and RTM are moulding processes used to produce plastic parts.
Encapsulation (resin or potting) is related to the electronics sector; it is a process that protects a component, an electronic board or an electronic assembly against shocks and vibrations, but also against environmental constraints (thermal shocks, humidity, chemical aggression, salt spray, etc.).
This process involves injecting into a closed or open mould a mixture of two liquid components, the polyol (base) and the isocyanate (hardener), which react with each other to produce a polymerised part.
Isojet Equipements offers dosing and mixing machines with static mixers for resins :
polyurethanes, epoxies and/or silicones
single or two-component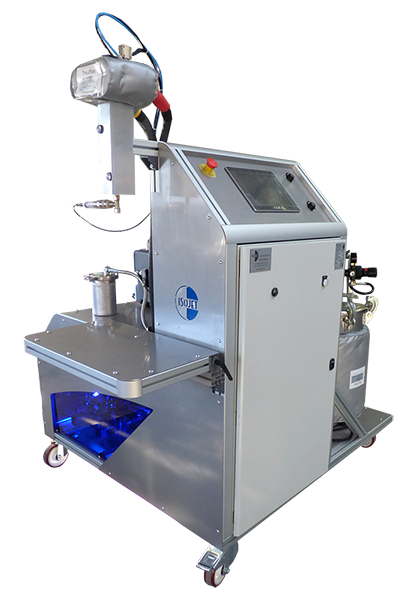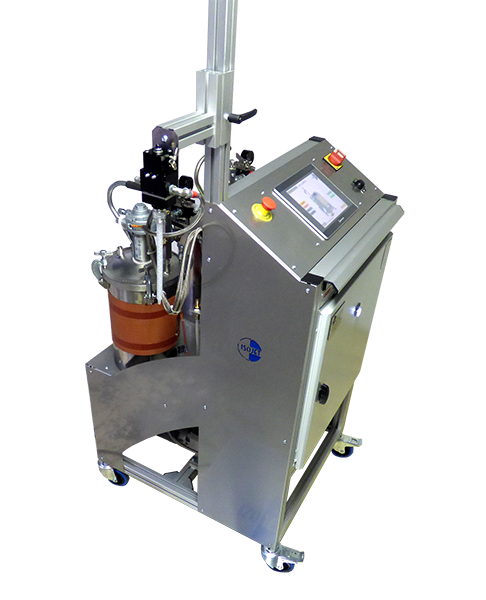 The casting or molding process is a duplicating technique used to make limited series of functional parts, because it allows the accurate reproduction of your pieces using a open silicone mold or open light metal alloy mold.
The materials used are polyurethanes, silicones …. For a repeatability and homogeneous production a une mixing and dosing machine is essential especially when the components have a short pot life.
Isojet equipements offers mixing and dosing machines with static mixer for casting and molding for 1K or 2K resins from: SIKA, ELANTAS, EBALTA, SICOMIN, RESOLTECH, WACKER chemie, WEVO – chemie GmbH
A quick and personalized response to your needs. Our experts are at your disposal and will contact you as soon as possible.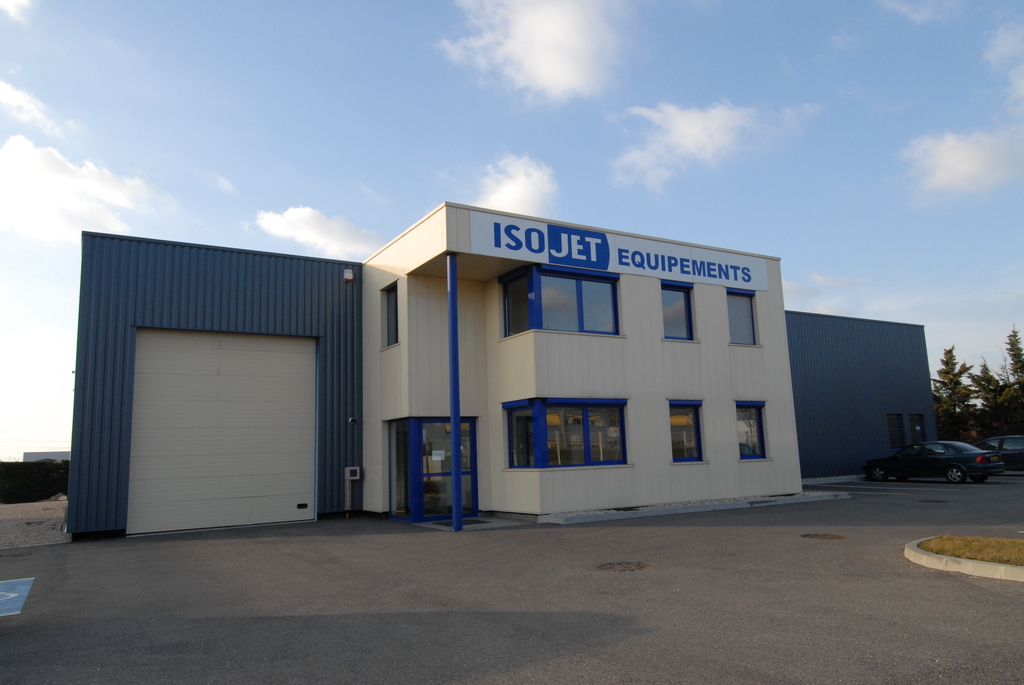 ISOJET ÉQUIPEMENTS
ZAC des Corbèges
14 Boulevard des Nations
69960 Corbas – FRANCE
+33 (0)4 78 67 14 14