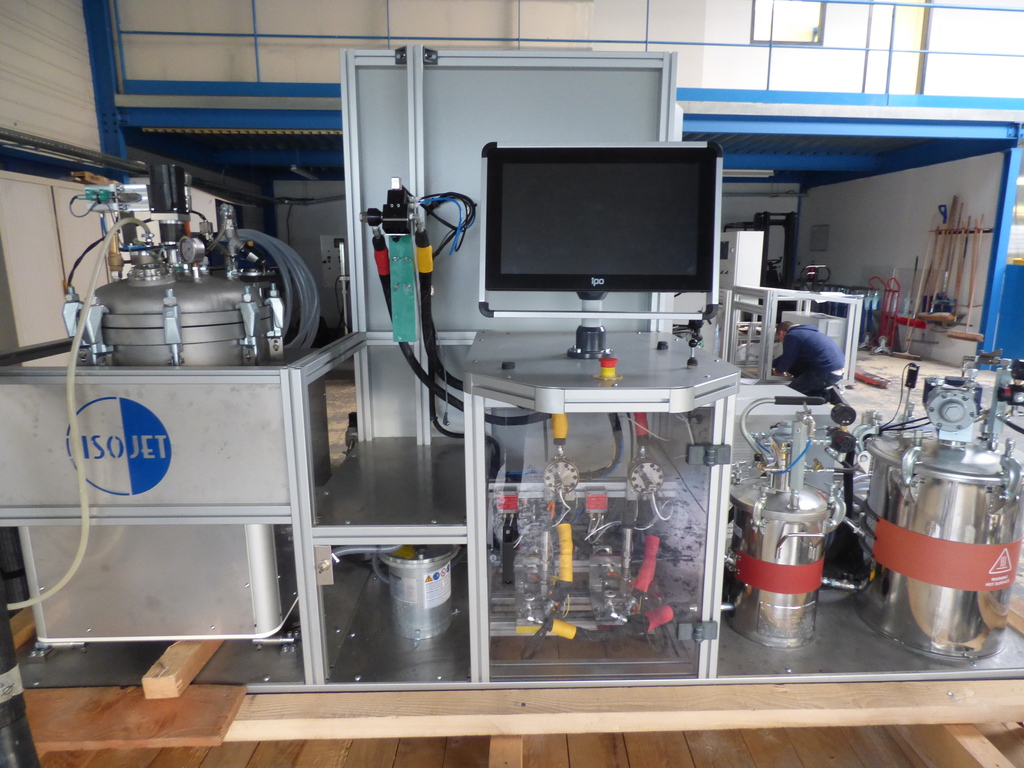 INJECTION RTM & INFUSION UNIT
Our 1K-2K injection & infusion machine is a special machine which is composed of a preparation tank and a DPE Indus on the same frame.This machine allows to process either a single component with its preparation tank or a 2 component resins with its part DPE indus.
Perfectly adapted to Polyurethane or Epoxy , this 1K-2K injection & infusion machine can be used throughout RTM injection, infusion, casting and moulding.
This machine is equipped with the variable flow and ratio as well as an intuitive interface developed internally allowing the programming of casting recipes.
You think that this hybrid machine "preparation tank and DPE indus" could be adapted to your application?
Contact us by mail or with the form at the bottom of the page and discover the possibilities of our machines adaptable to your application!
CHARACTERISTICS
Flow rate (cc/min) : 50 to 400
Mix ratio : 100/10 to 100/100
Viscosity resins (mPas) : 10 to 15000
Tank volume : 9L to 70L 
Resins type : PU / EPOXY / RTM
Heating up to 150°C
Power supply : 230V / 400V 
Injection pressure :3 bars / 10 bars
Vacuum : 1 mbar
Monitoring Schneider Citect
OPTIONS
Heating and Stirring 
Flowmeter 
Degassing / Vacuum
Fixe or mobile mixing head
Tank feeding with a 200L or a 1000L container
Drums scan
Temperature of use : up to 300°C in 1K
Integration of a weight scale
Regulating injection flow
Pressure up to 25 bars
Possibility to manage automatically the filling
Automatic up/down system for tank's lid
Our experts are at your disposal and will contact you as soon as possible.